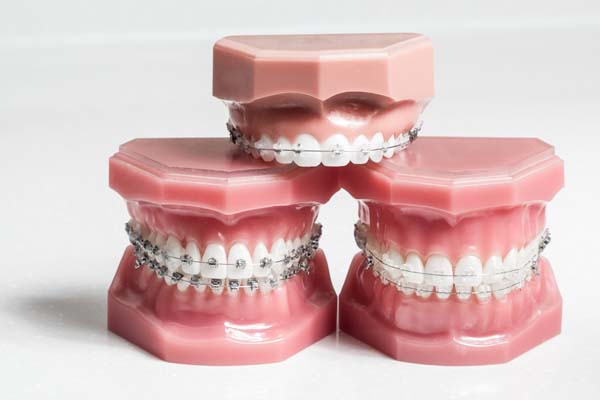 Braces
Tustin, CA
Braces are a durable and reliable treatment option for straightening teeth. Living with crooked or misaligned teeth increase the risk of infection or plaque forming in crevices created by the unique angle of the teeth. These crevices are difficult to reach with brushing or flossing, requiring another solution. Braces are an orthodontic treatment that attaches brackets and wires to the teeth with dental glue to gradually shift the teeth into proper alignment.
Braces are offered at FitSmiles Orthodontics in Tustin and in the surrounding area. Under the direction of Dr. Hany Youssef, D.D.S., M.S., our team strives to help enhance and correct the position of a patient's teeth. The technology of braces continues to advance for a more discreet and efficient treatment process than in the past.
If you are tired of struggling with a crooked smile and want to learn more, call us at (714) 782-0217 to schedule an appointment.
Braces are for more than just kids
Even though it is preferable and common for children to wear braces, many adults wear braces to return their teeth to a straight appearance. In some cases, people will get braces as a child only to find they need them again as an adult. The patient's age can also determine the length of time they will have to wear braces.
Since adults tend to be more responsible than children, there is lees chance of causing excess damage to the braces due to negligence. Regardless of the patient's age, there are multiple benefits to wearing braces, such as:
Customized teeth-straightening treatment plan
Braces that do not fall out when speaking and are impossible to lose
A Device the gradually shifts the teeth 24/7
Regular professional checkups and support from our team
The results of a straight and uniform smile
The ability to correct crooked teeth
Types of braces
As an orthodontist, Dr. Hany Youssef, D.D.S., M.S. and the team at FitSmiles Orthodontics provide several types of braces for patients. Each type will have its own benefits and unique process for straightening the teeth. As an orthodontist, we offer various forms of braces to straighten teeth, including:
Braces
Ceramic braces
Lingual braces
Braces
While traditional metal braces are not removable, they are sturdy and the ideal option for younger patients. Braces do not require drastic changes to one's oral hygiene routine unlike clear aligners. While patients will need to avoid certain type of food such as sticky, hard or sugary foods, the results will speak for themselves upon removing the braces.
Placing traditional braces will start with ensuring the patient has all of their permanent teeth. The process will continue with:
Cleaning and drying the surface of the teeth
Applying the bonding glue to the teeth
Attaching the brackets to the teeth
Placing the archwire through the bracket
Secure it with elastic bands
Verifying it is all complete
This process will typically take around one or two hours to complete. While the teeth and mouth may be sore afterward, there will not be too much pain following this procedure. With regular appointments, we will make adjustments to the braces to continue shifting the teeth into the proper position.
Ceramic braces
Similar to metal braces, ceramic braces are unique for having clear or tooth-colored brackets. In some cases, the wire may also be tooth-colored. Since these braces are less noticeable than traditional ones, people prefer this treatment option. One factor that people need to consider when wearing ceramic braces is that bits of food can get stuck in the brackets and be easily noticed.
The patient will need to continually check their teeth after meals in the same way they would when wearing traditional braces. We will schedule regular checkup appointments as we would with traditional braces, as well.
Lingual braces
Lingual braces are also known as "incognito" braces for the fact that people will not be able to see them when smiling. At FitSmiles Orthodontics, Dr. Hany Youssef, D.D.S., M.S. is an elite provider of INBRACE having completed the necessary training to place them properly. Since lingual braces are attached to the opposite side of teeth, they require a higher level of care and cleaning.
In most cases, teenagers and adults are candidates for lingual braces.
Call us today
While there are a variety of possible teeth straightening options, we can help patients determine which option will meet their needs and match their lifestyle. To learn more about braces and which option will help you, give us a call at (714) 782-0217 and schedule an appointment today.
Recent Posts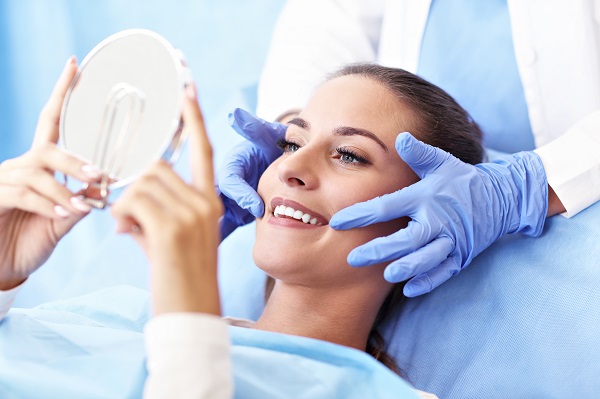 More people are recognizing the importance of teeth straightening. You can consult your dentist if you think you need this treatment. Receiving a referral to an orthodontist can present the possible types of dental straightening. Here are the different teeth straightening options that your orthodontist can offer.This type of teeth straightening system involves wearing removable,…