Invisalign®
Tustin, CA
With the advancements in dental technology, straightening teeth has more options than ever before. A discreet and removable option for straightening teeth into the proper alignment is known as Invisalign®. Invisalign is a series of plastic clear aligner trays that are customized to gradually shift the teeth into the correct alignment without the use of metal wires.
Invisalign is offered at FitSmiles Orthodontics in Tustin and the surrounding area. Invisalign aligners are similar to clear mouthguards that only cover the teeth. With this treatment, patients can straighten their teeth in a discreet way that allows them to remove the aligner trays for small amounts of time during the treatment process.
If you are interested in Invisalign and want to learn more, call us at (714) 782-0217 today and schedule an appointment.
Benefits of Invisalign treatment
The Invisalign aligners are customized to the individual patient's teeth. Instead of only having one set of aligner trays, the patient will wear multiple sets. We will use computer technology to map out the positions the teeth will move through before reaching the proper alignment. We will then pick key points and have the system build aligners for those specific points.
This way, the patient can continue to switch out a set of aligner trays every two weeks or so. As an orthodontist, Dr. Hany Youssef, D.D.S., M.S. will determine if this treatment is the most effective solution to meet their needs. Throughout this process, patients will be able to remove the trays for various reasons. Other benefits of Invisalign aligners for teeth straightening include:
Customized teeth-straightening treatment
Removable aligner trays
No dietary restrictions
Discreet appearance
No drastic changes to one's oral hygiene routine
Customized teeth straightening treatment
Invisalign is customized to each individual patient, based on a 3D model of their teeth. While the aligners will gradually shift the teeth, the patient will only experience minor soreness when first placing a new tray over the teeth. However, the pain will fade fairly quickly.
While the patient will need several appointments throughout the process, they will not need adjustments since there are no brackets attached to the teeth. As an orthodontist, we can help with repairs to damaged aligners and what to do when the aligners sustain damage.
Removable aligner trays
With Invisalign, patients need to wear the aligners for at least 22 hours per day. However, patients can remove them for different reasons, including:
Eating and drinking
Taking pictures
Playing sports
Giving presentations
Going on a date
When brushing and flossing the teeth
With removable Invisalign aligner trays, patients will be able to enjoy life without worrying about the aligners from getting in the way. Patients will need to be careful not to leave the aligners out for too long. The longer the aligner trays stay out of the mouth, the more likely the teeth will begin to shift back into the old position.
No dietary restrictions
When it comes to certain teeth straightening treatments, many people will have to avoid eating hard, sticky or sugary foods. With Invisalign, patients do not need to change their diet so long as they keep up proper oral hygiene. When consuming any food or beverages, the patient merely needs to remove the aligner tray.
Since the trays are clear, the teeth and any bits of food stuck in the teeth will be visible. It is crucial to brush and floss before placing the aligners back in the mouth.
Discreet appearance
While the patient needs to wear Invisalign aligners for at least 22 hours per day, the aligners are discreet and difficult to notice. Without the need for wires or brackets, Invisalign aligner trays are only noticeable when the patient tells people what to look for. Unless patients want to remove them, they can wear them for photos and presentations without worry about the aligner trays being noticeable.
No drastic changes to one's oral hygiene routine
Invisalign aligners will not drastically change one's oral hygiene routine. The patient will need to remove them when brushing and flossing. This includes cleaning the teeth after each meal. Along with the fact that bits of food stuck in the teeth will be noticeable, plaque can begin to build in the aligner tray without proper care.
Patients can rinse the aligner trays and lightly brush them with a soft-bristled toothbrush but should be careful. We will go over more about proper Invisalign care during the appointment.
Call us today
There is no reason to live with crooked teeth. If you want to learn more about Invisalign and see if it is the right treatment for your teeth, then give us a call at (714) 782-0217 and schedule an appointment today.
Recent Posts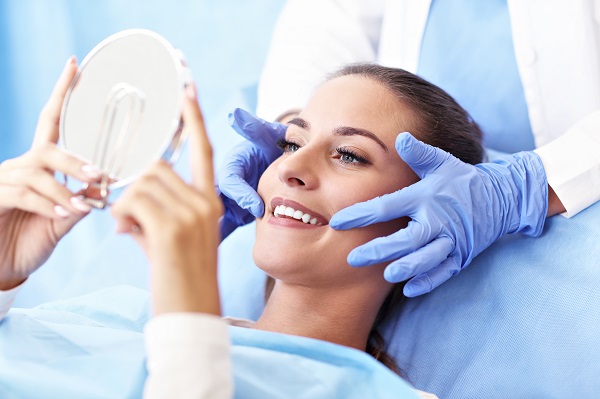 More people are recognizing the importance of teeth straightening. You can consult your dentist if you think you need this treatment. Receiving a referral to an orthodontist can present the possible types of dental straightening. Here are the different teeth straightening options that your orthodontist can offer.This type of teeth straightening system involves wearing removable,…